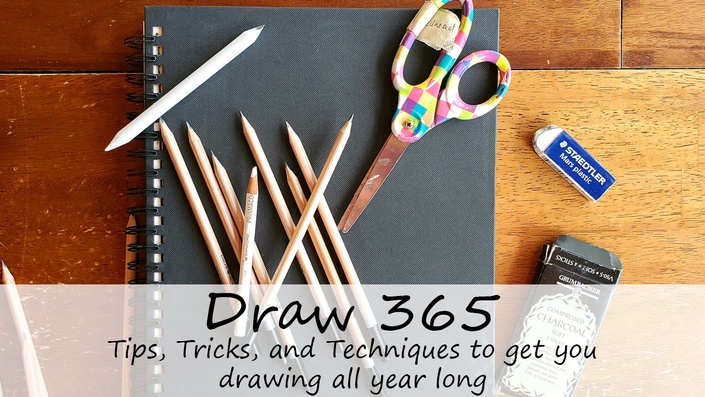 off original price!

The coupon code you entered is expired or invalid, but the course is still available!
Get ready for a year of inspiration! Draw 365 is based on my online drawing course with the University of Victoria and is patterned after my book, Watercolor 365. Each day you will receive something new to help you in your drawing journey. There are prompts, tips, video tutorials, and inspiration to get you started and keep you drawing throughout the year. There is so much content in this course, it is like taking two semesters of university level drawing but without the pressure of due dates, tests, and grades. Plus you get to join a community of other artists wanting to improve their drawing skills.
The course starts with how to draw in pencil and charcoal on various paper surfaces, focusing on how to see an object and how to create the illusion of depth. You will learn what makes good design, how to draw in perspective, and how to draw a portrait. Various pen and ink techniques for sketching and drawing are included as we move into some color theory. Finally, you will learn how to use colored pencil. There are short lessons to follow and some assignments to challenge you as an artist. Along the way, there are goodies and ideas thrown in to help you find your artist voice and bring out your inner artist.
This course starts the day you sign up and continues for a year.
Your Instructor

Leslie Lambert
Leslie Lambert (also known as Leslie Lambert Redhead and Leslie Redhead) is an artist, illustrator, and author whose watercolor paintings have earned international awards and recognition. In addition to being a signature member of the Northwest Watercolor Society (NWWS) and the Canadian Society of Painters in Water Colour (CSPWC), Leslie holds a Master's of Education in Art Education.
Leslie was born in Utah, grew up in Maryland, attended university in Hawaii and Utah, and raised her children in Massachusetts, New Hampshire, and the west coast of Canada. The artist currently resides in Northeast Washington. In addition to giving painting instruction at the University of Victoria and the College of Southern Idaho, Leslie teaches watercolor workshops throughout the U.S., Canada, and Spain. She is the author of Watercolor 365 and illustrator of the award winning children's book, Island in the Salish Sea.
Inspiration for Leslie's work comes from everyday moments and adventures as she visually journals the people and landscape that surrounds her. She enjoys encouraging others to embrace their inner artist and continues to seek the creative in all things.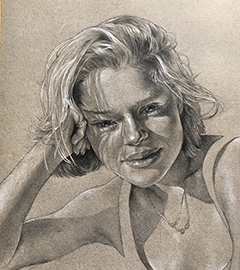 "Thank you truly for your encouragement . . . I sometimes think my passion to create art isn't enough, or gets stashed under piles of other course loads. For this reason especially I have ended up finding this course meaningful and motivating. It's made me set on trying to get into other art courses, despite not being a Fine Arts student, since I've really valued artistic education alongside my other studies. (I also learned some techniques like other methods of painting with ink!) The projects have made me think more intentionally about art, my ideas, and my process.
- Zoe, University of Victoria student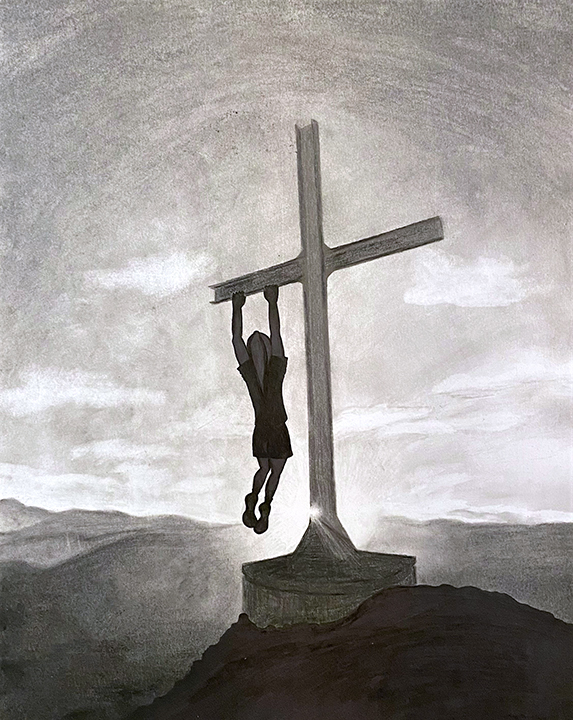 "Leslie, thank you again for being such an amazing teacher even from a distance, you have been so supportive and I learned so much more than I even thought possible from your course. I had very little experience with art before this course and I am so grateful for everything you have taught me and everything I have learned about myself through my artwork."
- Gabrielle, University of Victoria student
Frequently Asked Questions
When does the course start and finish?
The course starts January 1, 2020 and never ends! It is a year's worth of content but since it is also a completely self-paced online course - you can decide when you start and when you finish.
How long do I have access to the course?
How does lifetime access sound? After enrolling, you have unlimited access to this course for as long as you like - across any and all devices you own.
What if I invest all this money and I don't have time?
I have designed this course for those that can not commit huge amounts of time each day to drawing. I have broken down lessons and ways of seeing into bite size pieces. That is why there is something every day for a year. The daily lessons might be a 20 second prompt or a 10 minute video tutorial. These can be watched daily, weekly, or anytime that you have the time. No need to show up to a class or complete every lesson if you don't want to. Plus, you can have lifetime access to the course! If life gets busy, you can always come back later.
What if I forget how to paint or quilt or do the other creative things that I do if I take time to learn how to draw?
Yes, it may seem that you might forget how to do those creative endeavors if you take time to pursue others. But let me tell you from experience, a new creative endeavor sometimes gets you out of a rut, energizes you and moves you forward in your true passion. And the best part about something new, it usually informs and improves your true passion, making you even better at it!
What if I don't like the suggested assignments?
These assignments are only suggestions. Not everyone will enjoy the every assignment that I suggest. These assignments are to challenge you to think differently than how you may have thought before. You are the artist after all. The only person you need to answer to is yourself. You can choose to follow along or you can see how creative you can be adding to the suggested assignment with your own voice and way of seeing. You are not being graded or criticized. You don't even need to show anyone but yourself what you are doing and creating.
What if I fail?
But what if you fly? You will never know until you try it. Failure is closer to success than never trying at all.
What if I am unhappy with this course?
We would never want you to be unhappy! If you are unsatisfied with your purchase, contact us in the first 30 days and we will give you a full refund.
off original price!

The coupon code you entered is expired or invalid, but the course is still available!